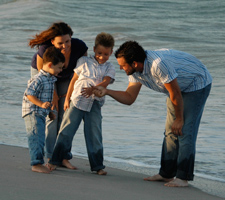 Family law matters are typically complicated and emotional. At Tlusty, Kennedy & Glascock, S.C, we help you make sound decisions by simplifying complex legal information and helping you understand your family law rights. We invest time in understanding your unique concerns and goals, and work together to find creative solutions that allow you to confidently move onto the next stage of your life.
Our attorneys' knowledge and experience with Wisconsin Family Law provides central Wisconsin families with the assistance they need in the following family law matters:
Adoption
Annulment, cohabitation breakups, collaborative divorce, divorce, legal separation, and mediation
Child custody and placement
Child support and maintenance/spousal support
Divorce
Domestic abuse and child abuse injunctions
Domestic partnerships
Guardian Ad Litems
Modification of child support, custody, divorce, maintenance, paternity and placement judgements
Name change
Paternity
Prenuptial and postnuptial agreements
Property division
Restraining orders
Tlusty, Kennedy & Glascock, S.C. handles family law litigation in central Wisconsin areas, including Wausau, Schofield, Weston, Rothschild and Marathon, Vilas, Oneida, Price, Adams, Wood, Portage, Lincoln, Taylor, Langlade, Clark, and Shawano counties.

Questions? Review our Family Law FAQs.
To schedule an appointment with our family law attorneys, please fill out the form below or call 715-359-3188