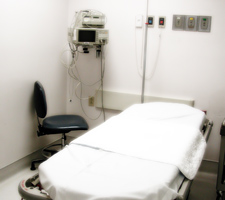 If you've been injured, consider this — insurance companies have attorneys working on their behalf. Do you?
Insurance companies are in business to make money, not protect your rights. At Tlusty, Kennedy & Glascock, S.C. we are in the business of protecting your rights and ensuring you receive the settlement you deserve. Call us immediately.
Why is it so important to contact a |immediately after an accident?
Insurance companies work quickly after an accident and will try to get you to make a recorded "statement" they can use to their advantage. You are not required to give a statement to the other person's insurance company.
Insurance adjusters, who ask you about the accident, are trained to ask questions that may place some fault on you.  Do not speak with an adjuster until you speak with an attorney.
Insurance companies will pressure you to accept a minimal settlement, before you know whether your injury is permanent or will require years of medical treatment.
At our central Wisconsin personal injury law firm, you are not required to pay in advance or submit a deposit to cover the costs of gathering evidence.
Your first personal injury consultation is free — and you speak with an attorney, not an intake person. Throughout your case, you will have direct access to your attorney.
Our experienced Wisconsin personal injury law firm has over 80 years of combined experience handling personal injury cases in central Wisconsin and are familiar with central Wisconsin judges and courts.
We make home and hospital visits and we don't collect fees unless we succeed.
To schedule an appointment with our personal injury attorneys, please fill out the form below or call 715-359-3188