Wills & Advanced Directives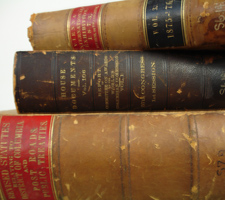 Most likely, you have thought about the distribution of your estate upon your death. But do you have a legal plan in place? If not, upon your death your estate will be distributed according to Wisconsin's laws of intestacy — and that means your plans won't be honored.
Don't leave your estate to chance — contact Tlusty, Kennedy & Dirks, S.C. Together we can catalogue your assets, discuss your family situation and draft a will that accomplishes your goals.
No one likes to think about a situation where we become unable to make decisions for ourselves, but we know this can happen at any moment. Strokes, severe accidents, dementia and other disabling events/diseases can affect everyone. It is important that you designate someone that will make medical decisions for you if you cannot do it for yourself.  Documents such as Advanced Directives and Healthcare Powers of Attorney will ensure that your medical wishes are followed.
Just as important is determining who will assist in managing your finances, should you face mental or physical difficulties.  Having a Financial Power of Attorney in place will ensure that someone you trust is watching over your assets.
Schedule an appointment today to get your Will, Healthcare Power of Attorney and Financial Power of Attorney drawn up and filed with the proper agencies. Please fill out the form below or call 715-359-3188